This is the Mosaic Difference
Mosaic Property Group is a Brisbane based boutique property group which specialises in designing, developing and building high quality, superbly finished, turn-key boutique residential property projects across South East Queensland, that appeal to both discerning owner occupiers and investors.
Our Enduring Commitment
Genuinely dedicated to our belief that property development can, and should be, an ethical business;
Always striving for excellence and continually pushing to set new benchmarks;
Provide an uncompromising commitment to client service and long-term client relationships;
Attract and retain the highest calibre of people who also have a passion to drive our company forward as a market leader;
A unique company who take a holistic approach to delivering boutique residential property;
Award winning innovative design, inspiring architecture and impeccable attention to detail;
Doing what we say and saying what we do is fundamental to the Mosaic culture;
We treat our people with respect, because this ultimately results in them treating everyone else, including our customers and stakeholders, with the same level of respect; and
We fundamentally believe that being in business brings with it a responsibility to give back to the community that provides the gift of being in business in the first place.
Our Value Proposition
When you buy a property from Mosaic, you are buying from a company that consistently delivers well researched, individually designed, architecturally stunning and beautifully finished boutique residential properties, achieving the highest standard of residential living together with the highest possible growth and return on your investment.
Meet Mosaic Property Group
Mosaic Property Group was founded by people with a shared passion for property and a combined experience of over 90 years in finance, construction, property development, research, property management and funds management. We all strongly believe that property development can and should be an ethical business, and we always strive to achieve the best possible outcomes for our clients and stakeholders. We are obsessively client focused.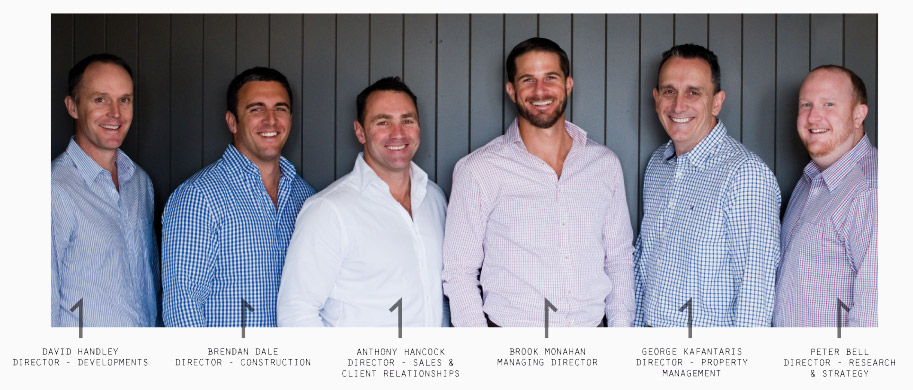 Meet the Mosaic team →
See what others are saying about Mosaic
Register your interest to receive more information, or call us on (07) 3171 2270
Register your interest
Register now for more information or, call us on (07) 3171 2270
100% privacy. We will never spam you.